A DC New Year's Eve Tradition
We Going to Party Like it's 1999 in 2024!
Washington DC's ORIGINAL 90's New Year's Eve is Back for 2024!
Get ready for a New Years Eve DC blast from the past! 360 Nightlife was the ORIGINAL 90's NYE creators and we have taken our Back in Da Day party all the way to LA and Toronto, but nothing is better than bringing this back home to its rightful place – Nation's Capital – Washington, DC. From Destination DC NYE to our 90's Bash, you can be sure that it won't be just the ordinary!
We invite you to step into our time machine and take a bodacious journey back to the best decade ever with the 7th annual 90's New Year's Eve Party – BACK IN DA DAY 2024. The nostalgia is about to hit you like a fresh episode of Friends – we're talking a night filled with fly music, throwback fashion, and the most fun you'll have this NYE!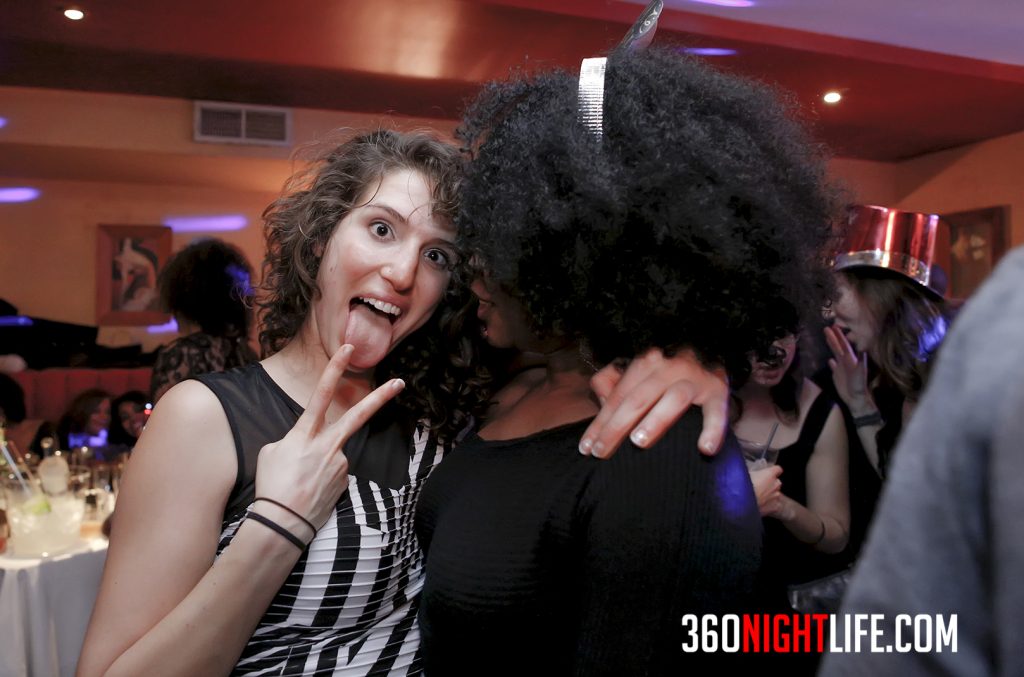 Ready to get jiggy with it? Let's set the scene – you'll be partying at Baja Tap, one of DC's hippest spots. This new venue boasts 3 floors with a Baja California vibe and is the perfect backdrop for the ultimate New Year's Eve extravaganza. A night where we could actually say "Smell ya later" to 2023 and "Wassup" to 2024 without looking like crackheads. Created by the Wave Group, Baja Tap is the perfect mix of 90's grit, with high-end vibes. Add 2 floors, a rooftop, and our amazing 90's DJ TRIZZO who is one of the & you get an event that you won't forget.

360 Nightlife's Founder & Owner – Raj Vasa, personally chooses 90s New Year's Eve DC as his favorite NYE event. Raj has hosted hundreds, if not more, experiences on New Year's Eve & thousands outside NYE – yet, he says "If I could choose – the 90's NYE party we created a number of years ago, would be where I spend my New Year's…I never had that much fun at an event….I became just a person in the crowd enjoying the vibe and attitude. It's too bad I don't get to go to this event as much as I would like – but it is where I feel most at home. Sure, we have Capital Gatsby Gala NYE in DC, which is at a huge venue & decked out, or the Masquerade Ball that has been a signature event of ours for like 16 years, or could do the 1000 other things that happen in the Nation's Capital and beyond….but if I was to go out with friends, I never and I mean NEVER, had such a blast as 90s NYE in DC. It's really magic because the crowd comes to party & with the colorful party favors, amazing music by the best 90's DJ's, drinks being poured – it's just something you should experience especially if you grew up in that era – BUT even if you didn't – I've had Gen-Z's tell me how much they love it!."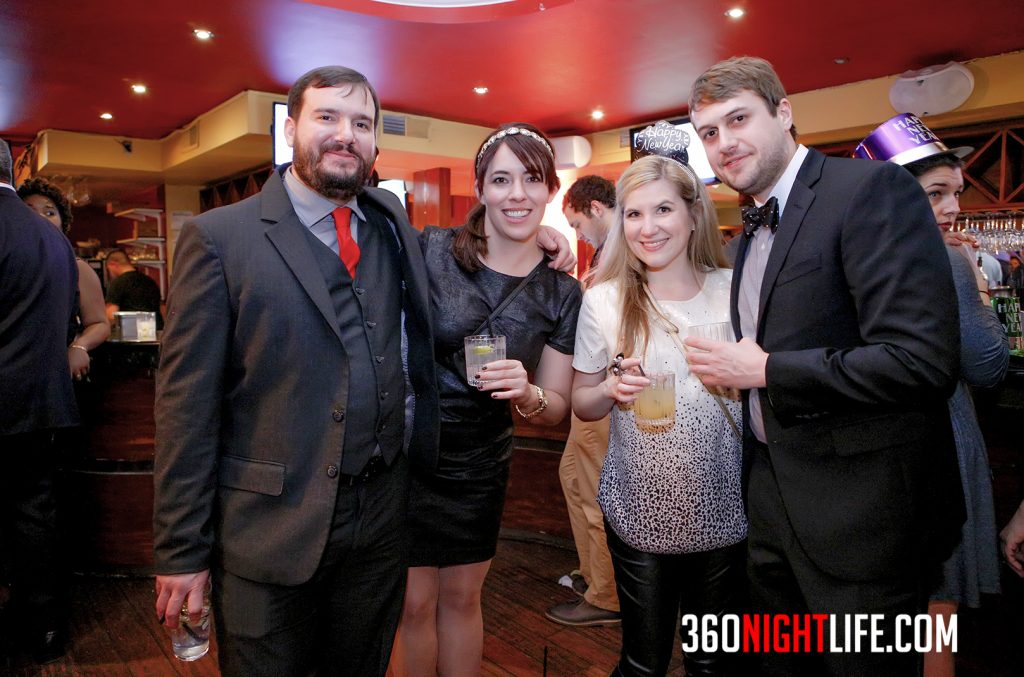 But what's a 90's party without some phat tunes, right? That's where our 90's DJ comes in. Known as one of the nation's top 90's DJ, he'll be serving up a dope mix of classic 90's anthems. We're talking everything from Nirvana's grunge vibes to Biggie's hypnotic beats and Britney's pop classics. You'll even hear hit tracks from MC Hammer, Beastie Boys, and the Backstreet Boys. Remember to sing your heart out when "Baby Got Back" drops – because isn't that what the 90's were all about?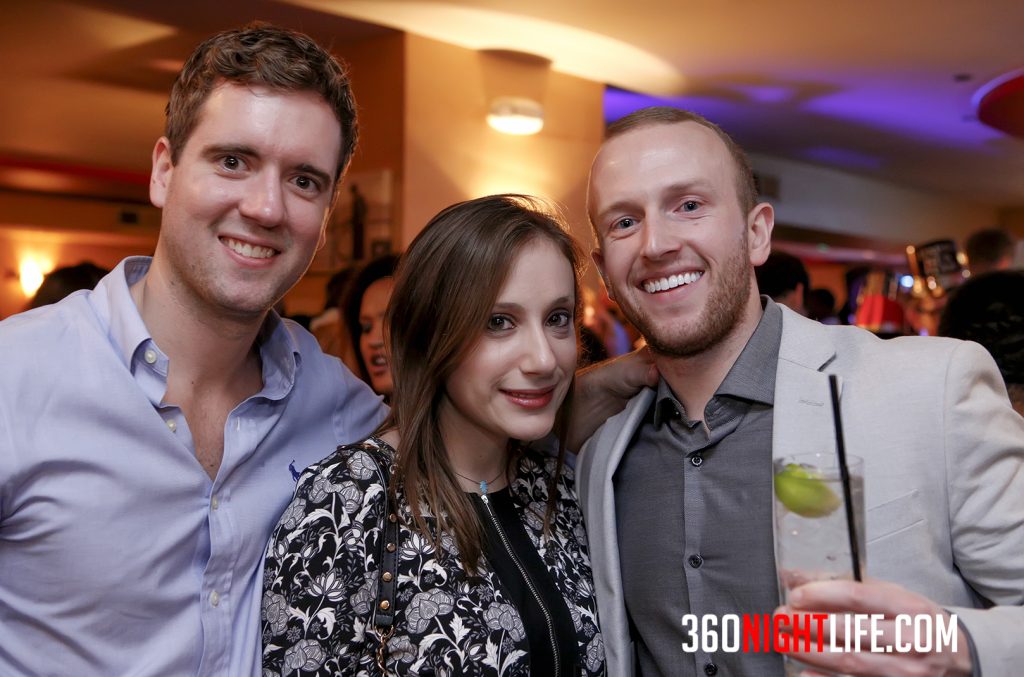 Now, let's talk about your attire. This party is the perfect excuse to rock your freshest 90's gear. Dust off your flannel shirts, dig out your baggy jeans, and polish your Timbs. Heck, ladies, break out the butterfly clips and Spice Girls-inspired platforms if you're feeling it! After all, the 90's were all about expressing yourself, so let your fashion flag fly high. Plus, it's NYE and you are one of the best new year's eve parties in DC (without having to be some big shot influencer) so dress up & have fun with it!
Your ticket to this wicked event will snag you an OPEN BAR from 9-10 PM with delectable HORS D'OEUVRES (catering to all you carnivores, herbivores, and omnivores out there), a complimentary champagne toast at midnight, and New Year's Eve party favors. Plus, with 6 hours of non-stop partying, you'll have plenty of time to shake your groove thang and welcome 2024 with some serious moves.
Early bird tickets start at just $45, but rest assured, the prices will inflate faster than a fresh pair of Reebok Pumps once they're sold out. Trust us, you don't want to be left out in the cold watching "The Fresh Prince" reruns while the rest of DC is living it up at the coolest NYE party in town.
So, are you ready to kick it old school this New Year's Eve? Then grab your tickets today and let's get ready to party like it's 1999! This is more than just a night out – it's a trip down memory lane, a chance to relive your favorite decade, and an opportunity to create unforgettable moments. Can't wait to see you there looking fresh!
DC's Original Experience Creators:
Beyond one of DC's top NYE parties, you may be wondering what do you get for your hard earned money? We understand! At 360 Nightlife, we are the pioneers in balancing great events with great price points. Just don't wait until the last second!
Baja Tap
Baja Tap is one of the newest venues in DC, located in Adams Mogan & created by the owners of Don Tito & Don Taco - this is the perfect selection for our 90's DC NYE Party.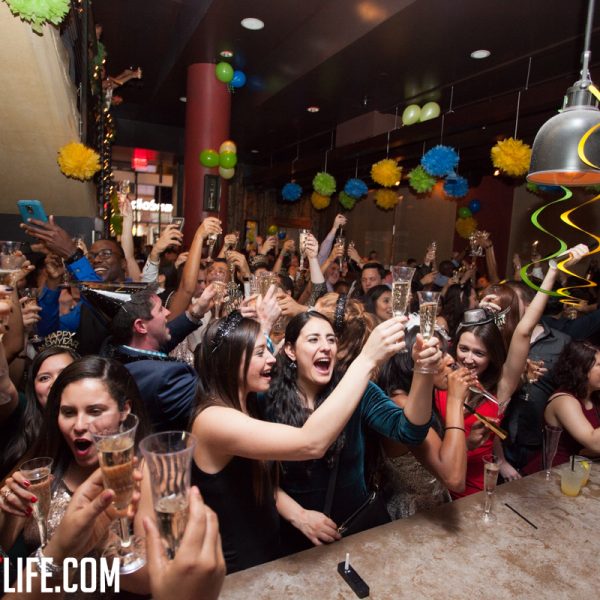 Midnight Champagn Toast
When the clock strikes midnight, you will be witness to an epic champagne toast that is complimentary.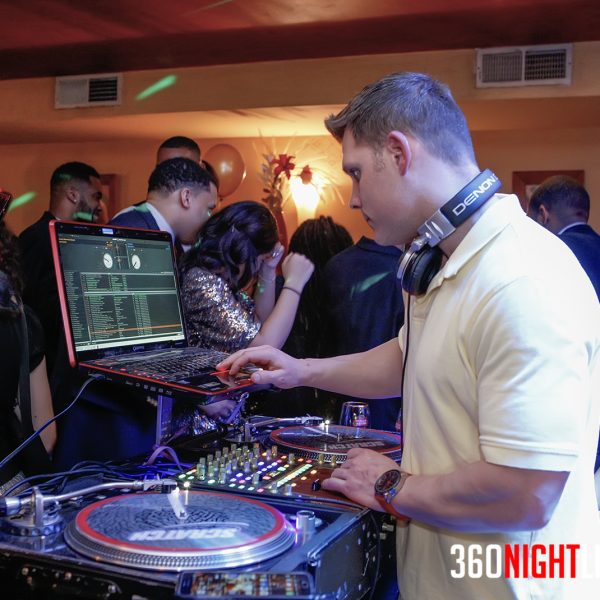 90's Music from the Best
We hire the best 90's DJ's in the Nation for these epic New Year's Eve 90's Events. So prepare to dance, dance, dance!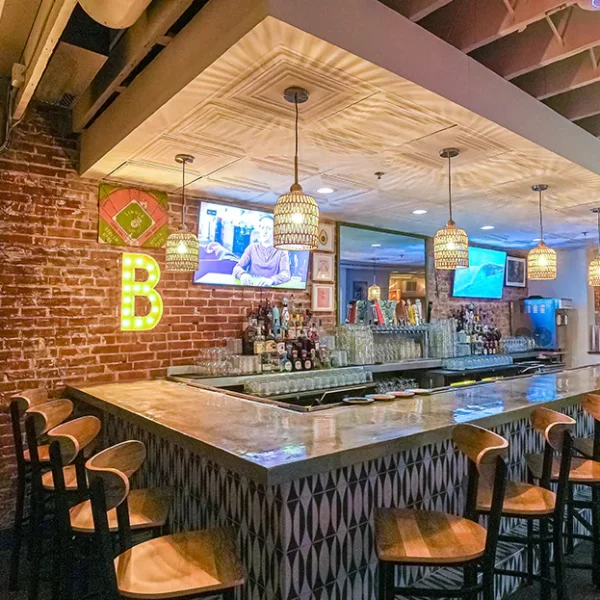 1-Hour Open Bar
1-hour premium open bar from 9 to 10 PM.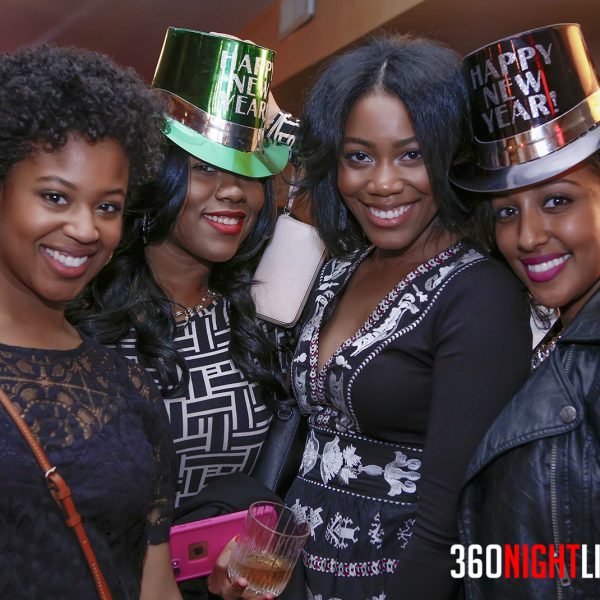 90s Party Favors
Grab colorful NYE party favors and sunglasses for some awesome photo ops and memories.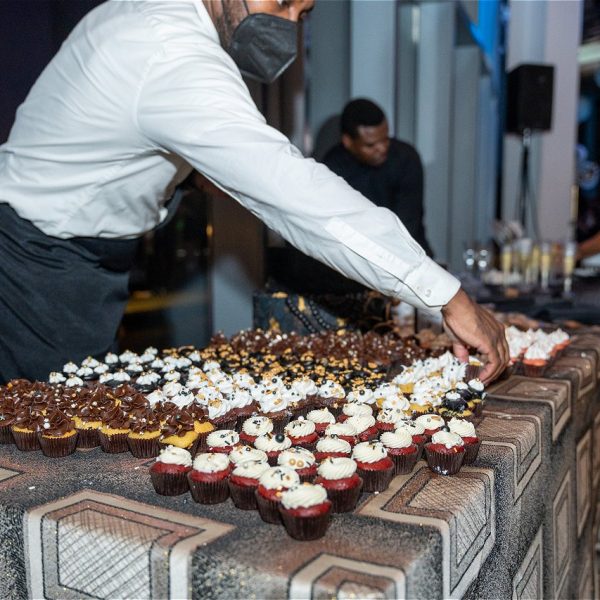 1-Hour Appetizers
1 hour of Baja Tap appetizers during the open bar from 9 - 10 PM, try some of their amazing Mexican cuisine.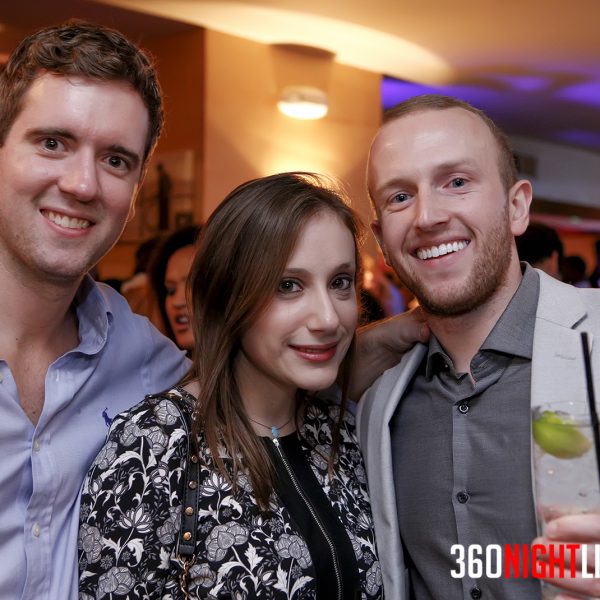 360 Nightlife Photographers
360 Nightlife will be on hand of course to capture the night with photos and videos. These are the pics you will want to post!
Official NYE DC Hotel Block
Book now
to join us at 360 Nightlife's Official New Year's Eve Room Block at Hampton Inn by Hilton Navy Yard. Enjoy $164 King Size deals, with free WiFi, breakfast, and some of the best rooftop views. Hotel room dates good for any dates between 12/28/23 and 12/31/23 - so if you want to get into Washington, DC early you can!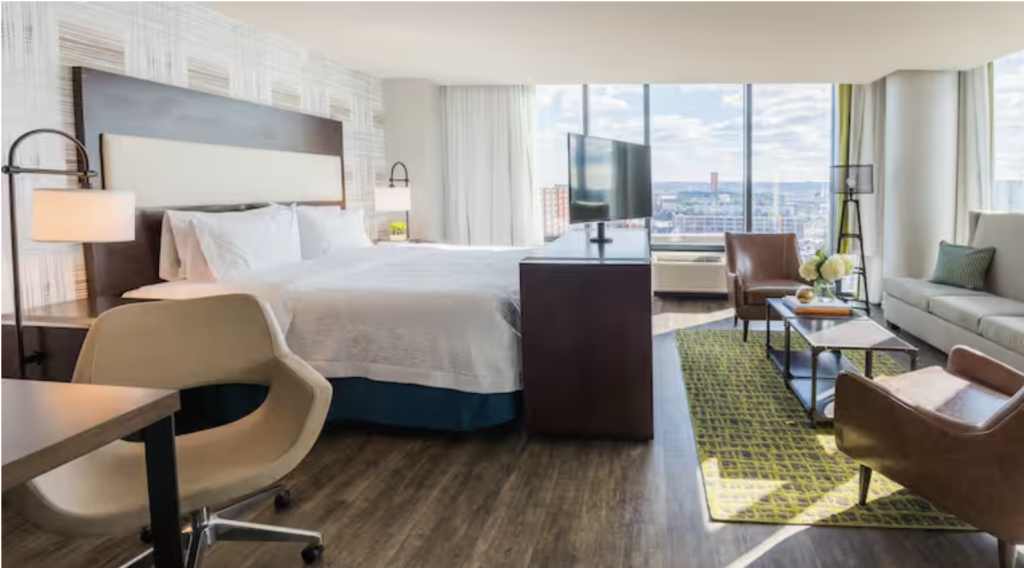 What Event Goers Say About 90's New Year's Eve DC
"Literally the best party I have been to in Washington! I tried a lot of NYE events when I first got to DC. A lot of the Big Night DC, and other hotel parties and it ws not my jam. The 90s NYE was my jam!"

Jennifer Lillerham
Event Attendee
"The DJ was awesome, the customer support was top tier and the venue was cool. I had questions about our VIP table and everything was answered fast. If you go - get the VIP tables - it's so worth it!

Daniel Maridina
Attendee
"I came in from out of town - Chicago or near Chicago to be exact. My wife and I had such a blast that she forgot her coat at the coat check. Well, not only did we get it back, they paid for the shipping and didn't ask for anything in return. They even had candy + stickers in the package. Class act company."

Alvin Myers
Event Attendee